Team Toyota's Kevin VanDam was 18 years old the first time he spoke as a featured fishing seminar presenter at a boat show. He was nervous and feared nobody would show up.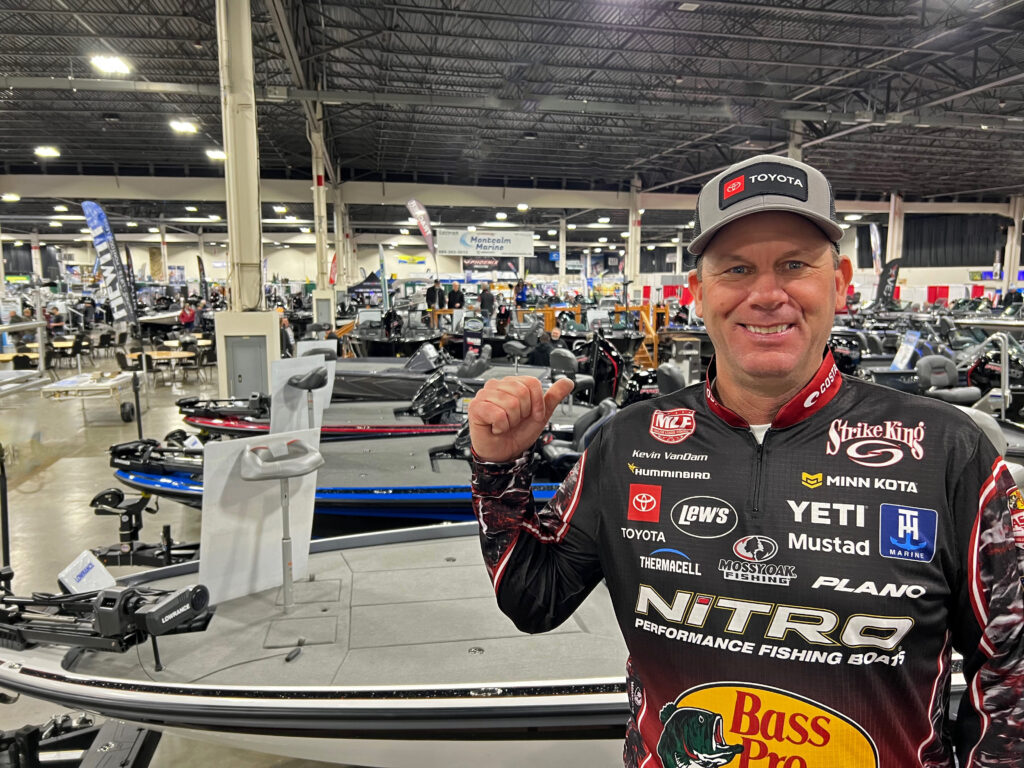 Not only did they show up for the first one, 38 years later they're still crowding-in by the hundreds like they did last week in Novi, Michigan to hear a slice of bass fishing wisdom from the man most consider the greatest of all time.
"I've probably done around 700 fishing seminars at this point in my career, but I'll never forget that first one in Grand Rapids. A sales rep and promotions manager named Henry Bouche invited me to speak there, and I was dumbfounded," smiles VanDam.
"I walked into that room, and there were dozens of guys twice my age who I knew personally and competed against. I was super nervous, but once I started sharing my passion for fishing with them, I settled right down. I think I got paid $250. That was pretty awesome," he adds. 
A few years later, the skinny-legged kid from Kalamazoo won his first B.A.S.S. Angler of the Year title, and by that time, former Bassmaster tournament director Harold Sharp was working as a booking agent and hiring VanDam to do more than 30 seminars across America each winter. 
"In the 1990s there was no YouTube or any other way to get information about bass fishing other than magazines and TV fishing shows. So, the in-person seminars were a huge deal for fans, and honestly, a huge source of income in the off-season for pros," he explains.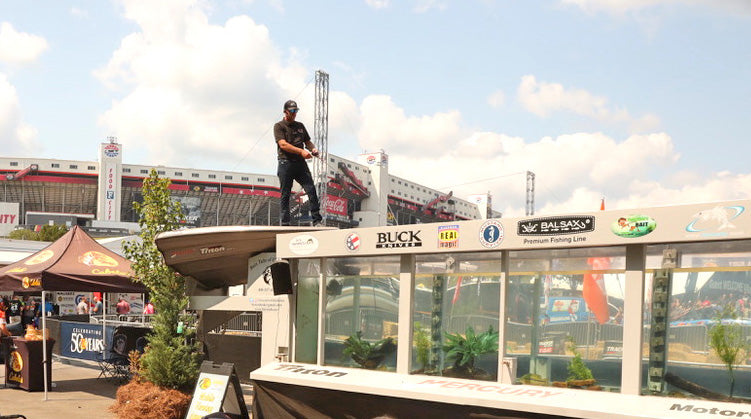 VanDam says the most popular question from seminar attendees still remains "How do you find and catch bass on a body of water you're unfamiliar with?" To which he responds by explaining his system of pairing particular lures and patterns with the time of year and a fishery's primary habitat and water clarity.
Three decades of experience have taught him it's critical to entertain a wide range of folks in the audience, from the guy who pulled-up a chair while eating a hot dog on his way from one booth to the other, all the way to the serious hard core tournament angler who came to the show specifically for that particular seminar. 
"I learned a lot about the craft from other pros too. Denny Brauer oozed confidence. When he was done talking you thought you could pitch a jig as good as him. West Coast angler, Rich Tauber taught me the value of truly entertaining the crowd. And Joe Thomas from Ohio taught me the importance of working hard to serve both fans and show promoters," says VanDam. 
The years of doing 30 seminars purely at winter boat and sport shows are a thing of the past. Many of his speaking engagements now take place at Bass Pro Shop stores across America that didn't exist back then. Not to mention, there simply aren't as many sport shows being held now as there were prior to Covid-19 shutdowns. 
There are still a few great ones however, like the Ultimate Fishing Show he spoke at in Novi, Michigan last week, and the Ultimate Sport Show in Grand Rapids, home to his very first one 38 years ago when he was a nervous but gifted 18-year-old from whom  the local anglers were already wanting to gain bass fishing knowledge.
Help us reach 15000 subs!
You can follow us here 👇👇👇👇👇👇👇👇👇👇
Keep up to date with everything going on in the fishing world http://bass365.com/
Download the Bass 365 LIVE app! It's FREE
Apple
Android 
Get more tips here.
Get all your tackle here