Uniquely Constructed Trika 3X Rods Offer 50% More Sensitivity Than Competitive High-End Rods Without the High Price Tag
 Superior, Wis., July 18, 2023 – Trika USA has introduced its new 3X Series rods – a selection of incredibly lightweight, hyper-sensitive, super durable rods designed for a range of freshwater and light inshore saltwater applications. The new 3X Series rods, which complement the flagship 6X Series models within Trika's product lineup, offer serious anglers over 50% more sensitivity than high-end competitive rods, plus unsurpassed castability and fish-fighting power, at less than half the price.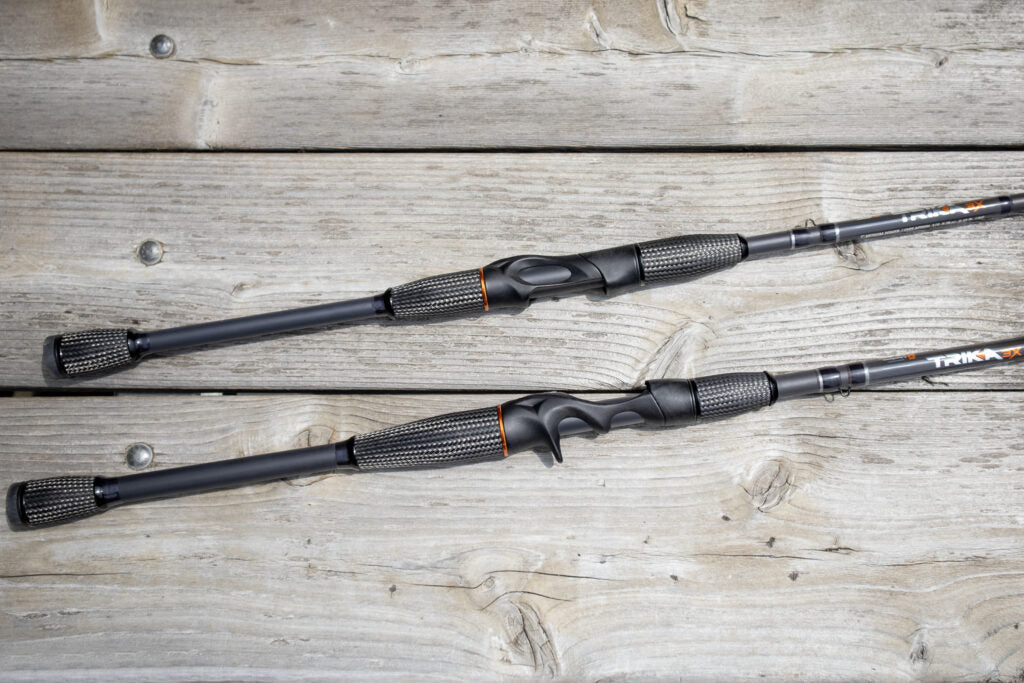 Every 3X Series rod is built using Trika's patent-pending multidirectional weave process, which dramatically reduces weight and increases sensitivity of the 100 percent carbon blank while retaining maximum strength and durability. On the water, that means Trika 3X rods will you detect the slightest bites and catch more fish. In addition, each model features the ideal power, action, and length for its intended application, allowing for longer, more accurate casts, realistic presentations, solid hooksets, and the backbone needed to land stubborn, oversized predators. 3X Series rods also feature high-end components, lightweight yet rugged carbon fiber reel seats, and ergonomic split-grip carbon handles.
Trika's 3X rods are backed up by a limited lifetime warranty and come with a guarantee that's unique to the industry: fish your Trika rod for 365 days – if you don't love it, return it within 12 months for an exchange or refund, no questions asked.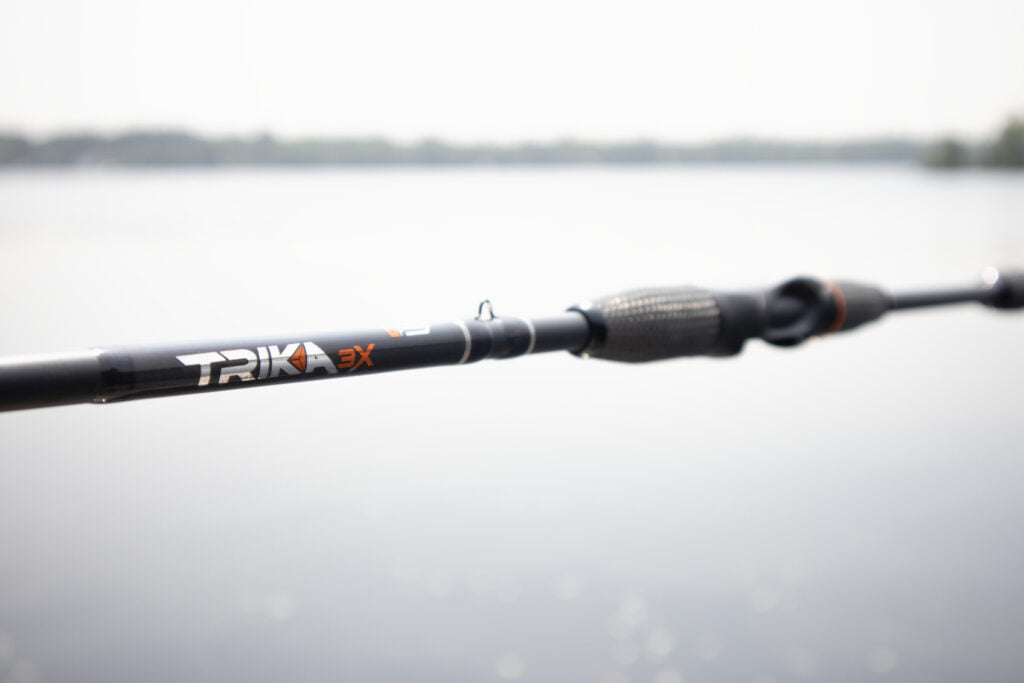 Trika is comprised of a team of experienced professionals whose focus has been on developing innovative products in the outdoor industry for over 20 years. The same team has been the driving force behind many market-leading brands, including Ravin Crossbows, Rage Broadheads, and Block Targets, just to name a few. Fishing has always been a passion with this group, and they were determined to "disrupt" the fishing space when the Trika journey began. The culmination of years of research and development using new-to-market materials and processes, Trika's offerings are unlike any other high-end rods on the market. To ensure that Trika rods not only meet, but exceed the demands of serious anglers, they were rigorously tested against the top competitive fishing rods in the industry. The results confirmed that Trika 3X rods are on average 1.5 times as sensitive than other very high-end rods.
Trika USA sells its rods, including the new 3X Series models, through the company's website to deliver a high-end product at a significantly lower price. All Trika 3X Series rods are sold at $199.99. The 3X Series includes six spinning models and five casting models built to handle a wide variety of applications. To learn more about the complete Trika rod family, or to purchase the perfect Trika rod for your specific needs, visit www.trika.com.
Get all of your tackle here!
You can follow us here 👇👇👇👇👇👇👇👇👇👇
Instagram https://www.instagram.com/bass_365/
Facebook https://www.facebook.com/365bass/
Keep up to date with everything going on in the fishing world http://bass365.com/
Download the BASS 365 LIVE app for free!
https://apps.apple.com/us/app/bass-36…
https://play.google.com/store/apps/de…