By Kyle Carter
ESPNOutdoors.com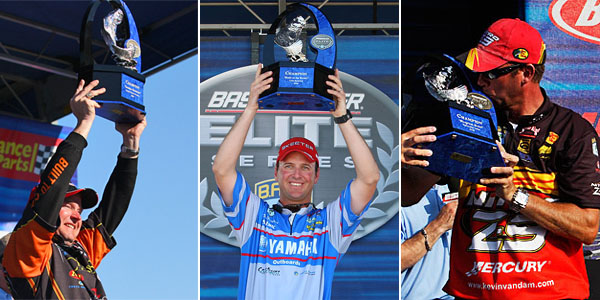 Every angler has that moment in the season, that one fish or one day that cost them money, points, the Classic, the Elite Series or worse, the Toyota Tundra Bassmaster Angler of the Year.
There have been five different leaders in the AOY standings through 10 tournaments. Mike McClelland and Todd Faircloth have each led for three tournaments, while Kevin VanDam led for only two. Bobby Lane led after Florida and Mark Davis after Falcon.
VanDam and Faircloth have led the last four tournaments, McClelland is in third and Lane and Davis have fallen to 16th and 17th, respectively.
The 2007 Angler of the Year, Skeet Reese, has never led, but hasn't been outside the top six since Lake Amistad.
So, with one tournament — four days — of fishing left in the 2008 season, we're taking a look back at each tournament to see who was the mover and who was the loser.