BENTON, Ky. (June 19, 2023) – Major League Fishing (MLF) announced today that Bass Pro Tour pro angler Jeff Kriet of Ardmore, Oklahoma has withdrawn from competing in the General Tire Stage Six Presented by John Deere Utility Vehicles at Lake St. Clair in Harrison Township, Michigan tournament due to personal circumstances. Kriet informed MLF that he plans to return to competition at Minn Kota Stage Seven Presented by Suzuki August 1-6.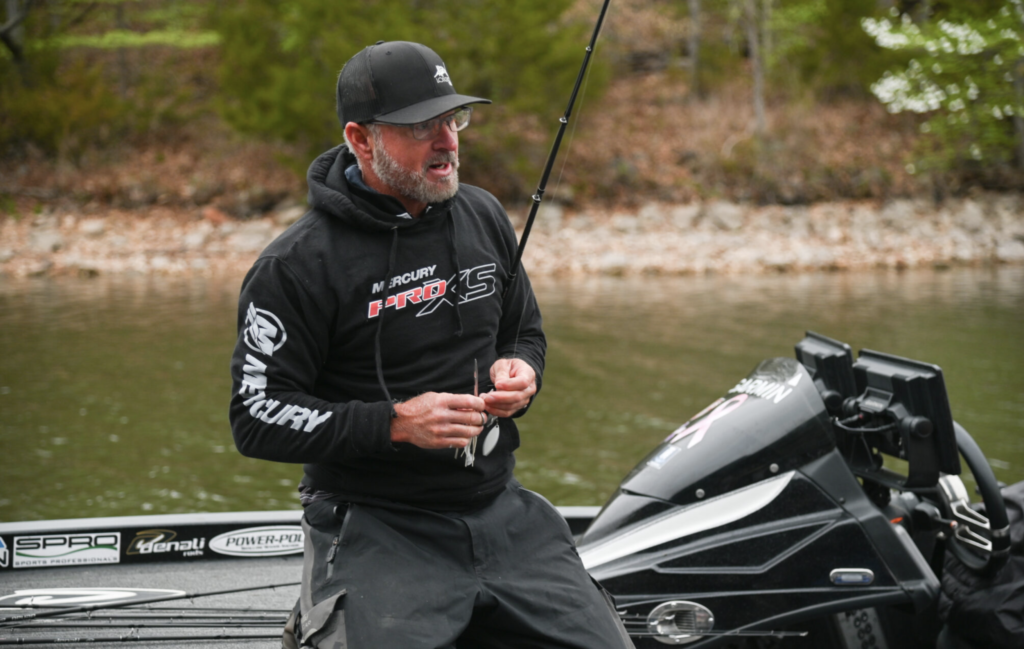 Photo:MLF/Dixon
Per MLF policy, "If an eligible Bass Pro Tour angler withdraws, declines an invitation or retires, the invitation will revert back to the next eligible Bass Pro Tour angler based on career Angler of the Year (AOY) standings average or 2022 AOY standings, whichever is higher". Former Bass Pro Tour pro Clabion Johns was next in line but declined the Stage Six invitation. Former Bass Pro Tour pro Mike McClelland of Blue Eye, Missouri, who is currently fishing the MLF Tackle Warehouse Invitationals, was the next angler in line after Johns and has accepted the invitation to compete in the Stage Six event.
"It's great to have an opportunity to be back in the Bass Pro Tour for Stage Six," said McClelland. "I've always loved going to Lake St. Clair, and I'm especially excited to fish the catch, weigh and release format while scoring five fish."
Participants of the Phoenix Fantasy Fishing Presented by Bally's who have already selected Kriet will be notified via email to make an alternative selection by June 24, 2023, at 8am ET. Should a participant continue to have Kriet on their team once Stage Six begins, zero pounds will be assigned to their score.
For complete details and updated information on Major League Fishing and the Bass Pro Tour, visit MajorLeagueFishing.com. For regular updates, photos, tournament news and more, follow MLF's social media outlets at Facebook, Twitter,  Instagram and YouTube.
About Major League Fishing
Major League Fishing (MLF) is the world's largest tournament-fishing organization, producing more than 250 events annually at some of the most prestigious fisheries in the world, while broadcasting to America's living rooms on CBS, the Discovery Channel, the Outdoor Channel, CBS Sports Network, the World Fishing Network and on-demand on MyOutdoorTV (MOTV). Headquartered in Benton, Kentucky, the MLF roster of bass anglers includes the world's top pros and more than 30,000 competitors in all 50 states and 13 countries. Since its founding in 2011, MLF has advanced the sport of competitive fishing through its premier television broadcasts and livestreams and is dedicated to improving the quality of life for bass through research, education, fisheries enhancement and fish care.
Get all of your tackle here.
You can follow us here 👇👇👇👇👇👇👇👇👇👇
Instagram https://www.instagram.com/bass_365/
Facebook https://www.facebook.com/365bass/
Keep up to date with everything going on in the fishing world http://bass365.com/
Download the BASS 365 LIVE app for free!
https://apps.apple.com/us/app/bass-36…
https://play.google.com/store/apps/de…