New EXIST models bring slower gear ratios and great line capacity to serious freshwater and inshore anglers.
FOOTHILL RANCH, CA (August 2, 2023) – DAIWA is proud to expand its brilliantly-designed EXIST spinning reel family with new 2500 and 3000 models. Once again, style, innovation, research, and passion come together in the birth of two new EXIST models featuring every bell and whistle an angler could ask for in a spinning reel.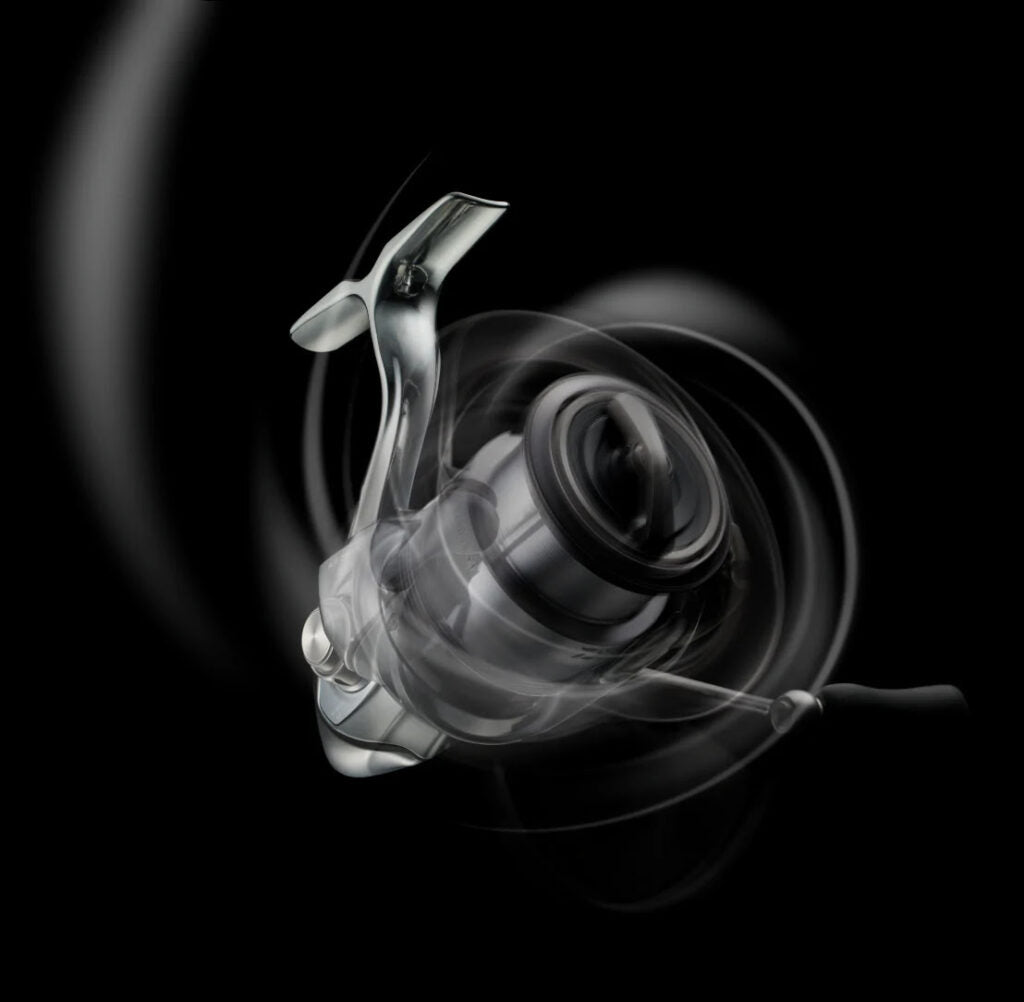 "What you find in the EXIST is a flagship spinning reel designed and manufactured for the most serious of anglers seeking the highest level of performance, weight reduction, and rotation," says Marc Mills, DAIWA Marketing Manager. "We're proud to offer more than what anglers have been asking for or even expecting in the expansion of the EXIST family."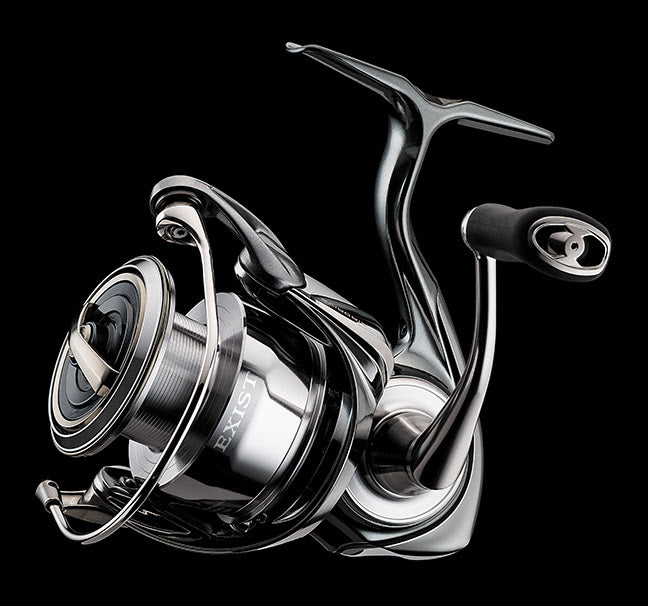 "Perhaps the most important design consideration in the EXIST's supreme performance," comments Mills, "is DAIWA built the entire reel around the AIRDRIVE concept."
Two new additions to the EXIST family include the EXIGLT2500-PCH and EXIGLT3000-H. Both offer anglers the benefits of DAIWA's Advanced Tournament (ATD) system for a maximum of 22-pounds of drag pressure. The 2500-PCH weighs 6.2-ounces and offers 31.5-inches per handle turn. The 3000-H weighs the same 6.2-ounces with 33.6-inches of line per handle turn. Each holds a vast amount of monofilament, fluorocarbon, or braid for any technique the angler chooses to employ. Each size features 12BB (10CRBB+2M + 1.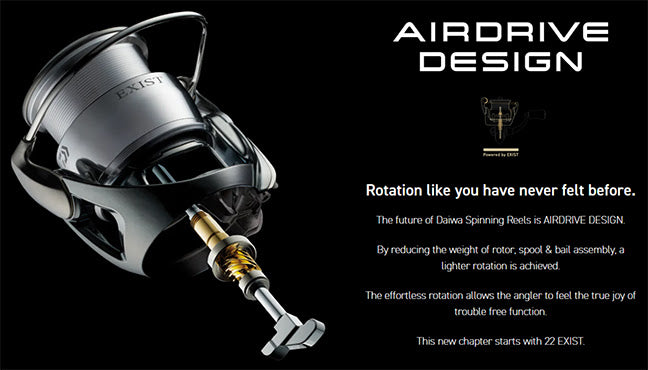 The reel is available in interchangeable right- and left-handed version with 5.7:1 gear ratio. All were designed to meet the needs and expectations of freshwater and saltwater anglers fishing different presentations.
"These two new additions to EXIST feature a little slower gear ratio—5.7:1—but with greater line capacity. The current, higher-speed EXIST 2500 has a shallower spool. Same with the 3000, which now offers anglers a deeper spool and 5.7:1 gear ratio compared to the current 6.2:1. These new models will appeal to anglers fishing all monofilament or fluorocarbon; some of the inshore guys will want these models, too, for the increased line capacity," notes Mills.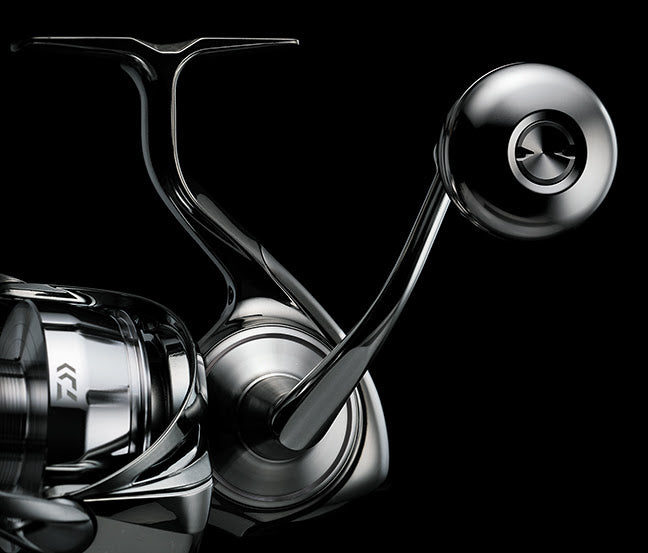 DAIWA EXIST FAMILY OVERVIEW
The EXIST family features an EXIST AIRDRIVE System with ZAION AIRDRIVE Rotor, AIRDRIVE Bail, AIRDRIVE Spool, and AIRDRIVE Shaft. Thanks to ZAION, the EXIST AIRDRIVE Rotor is 15% lighter, features a screwless design, flush surface, and greatly increased rigidity. The design eliminates waste without reducing strength. But the largest benefit to the AIRDRIVE ROTOR is the lighter rotation produces less handle turning resistance.
Working in conjunction with the AIRDRIVE ROTOR is the AIRDRIVE SHAFT, which offers better stability and power transfer; it also works with the rotor for smoother, easier rotations. It allows you to feel absolutely nothing when turning the handle—it could be the smoothest rotation in any spinning reel ever built.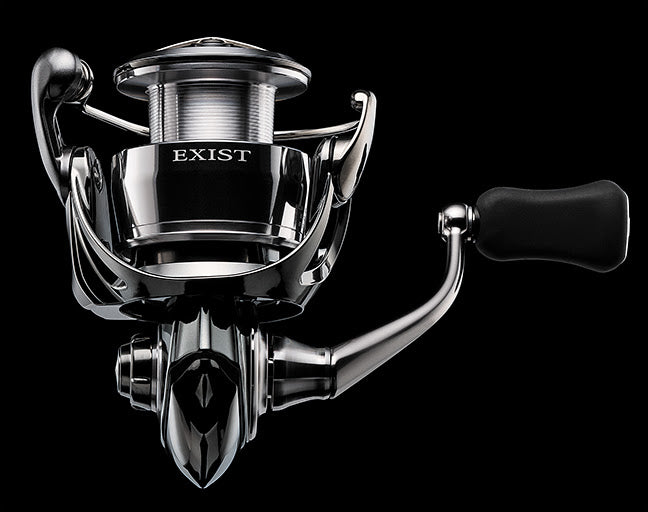 The AIRDRIVE Bail is lighter and angled allowing seamless transition to the line roller. On to the AIRDRIVE Spool, it's considerably lighter than comparable reels. The clicker in the spool reduces click resistance, creating smoother and much more efficient drag.
For freshwater and inshore anglers seeking their next premium, precision long-casting spinning reel, look no further than the EXIST family, a reel engineered with advanced technology and constructed of the finest and most durable materials available.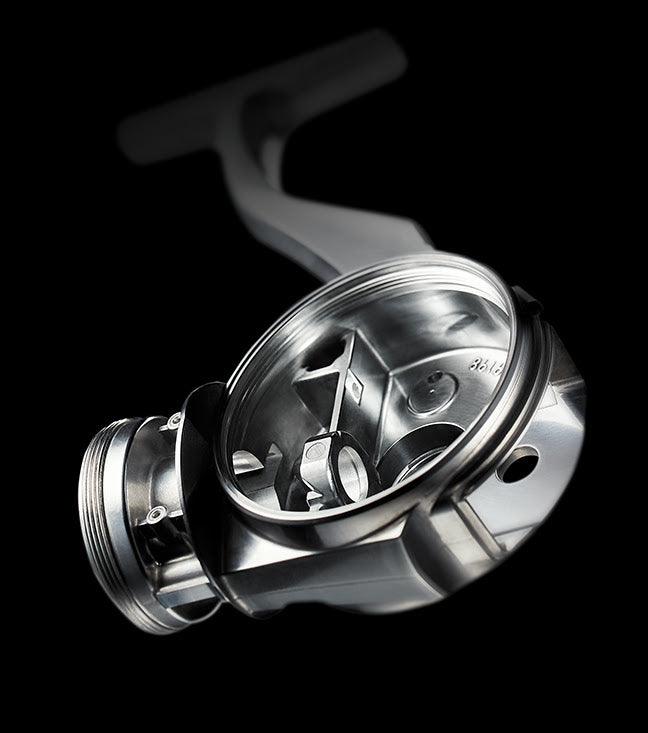 Features
AIRDRIVE ROTOR
AIRDRIVE BAIL
AIRDRIVE SPOOL
AIRDRIVE SHAFT
MONOCOQUE (MQ) Magnesium Frame
Ball Bearing Supported ATD-Type L Drag
MAGSEALED Frame and Line Roller
Machined TOUGH DIGIGEAR
MSRP $859.99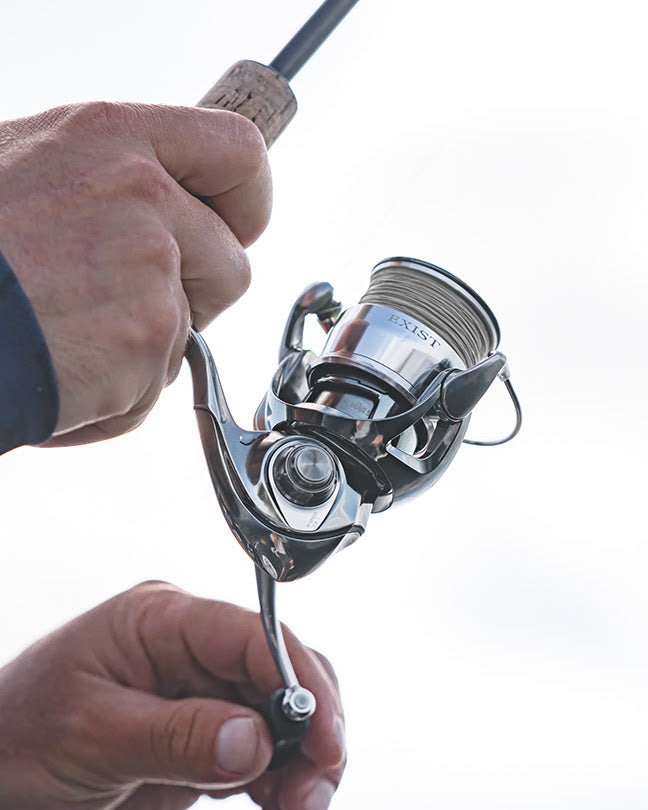 For Daiwa's latest color catalog and/or information on Daiwa dealers in your area, call Daiwa's Customer Service Department at 562-375-6800 or e-mail inquiries to: CSR@Daiwa.com. The URL for Daiwa's web site is daiwa.us
Get all of your tackle here!
You can follow us here 👇👇👇👇👇👇👇👇👇👇
Instagram https://www.instagram.com/bass_365/
Facebook https://www.facebook.com/365bass/
Keep up to date with everything going on in the fishing world http://bass365.com/
Download the BASS 365 LIVE app for free!
https://apps.apple.com/us/app/bass-36…