Emily Arey, wife of Team Toyota's Matt Arey, is the executive director for the Hospice Foundation of Cleveland County, NC, near their home in Shelby, but there's a strong chance she could turn her amazing talent for drawing images with colored sidewalk chalk into a part time profession too.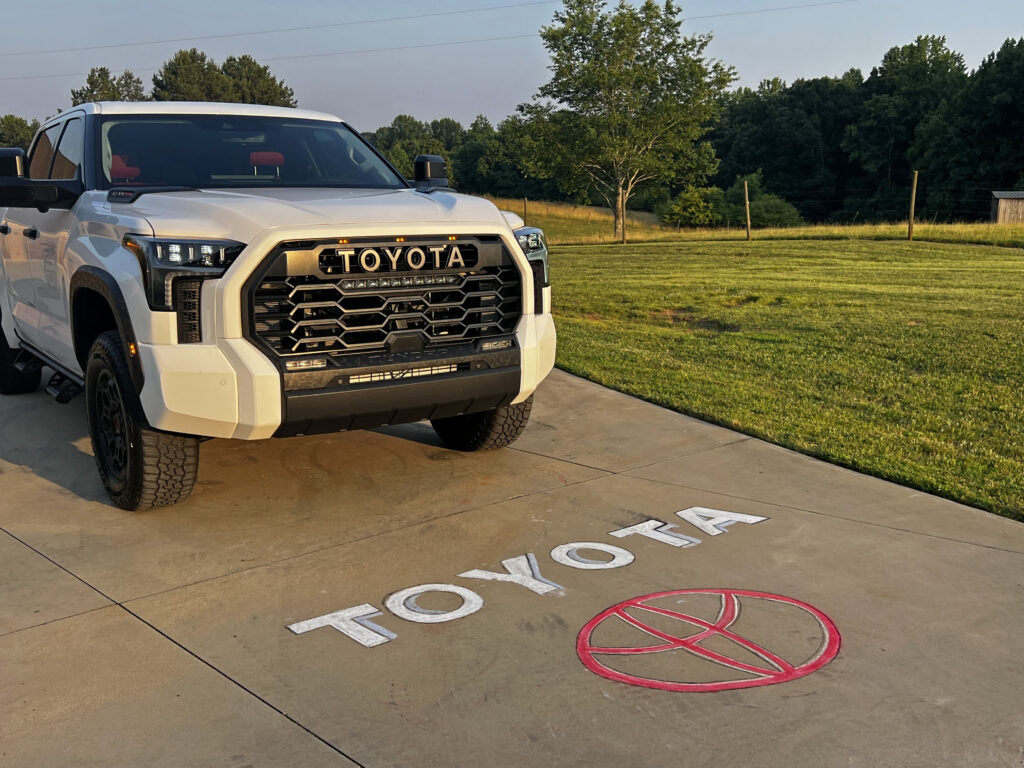 "Emily and the girls have been making "good luck" chalk drawings for me the past 10 years, and to this day, I've never left for a tournament that they didn't draw one for me. It's our thing, and it's pretty dang special to me," says Arey.
She and their young daughters draw an inspiring fishing related image specific to every tournament Matt heads-out to compete in, and most recently they drew one to celebrate his dream truck – a Toyota Tundra TRD Pro Series.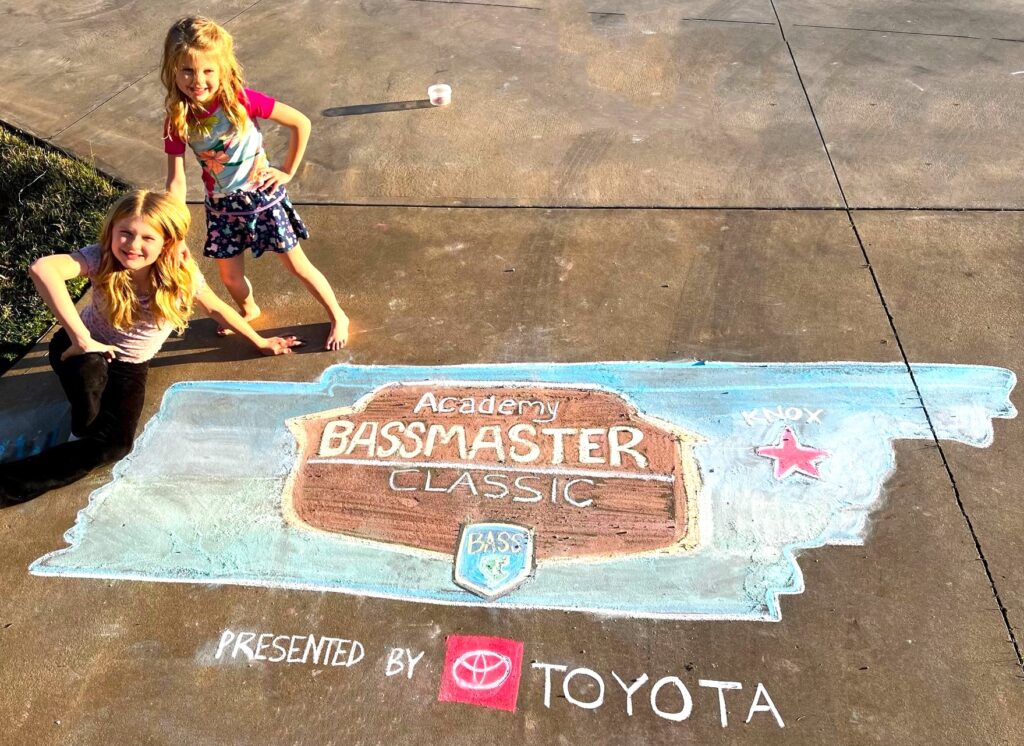 "I've been pulling boats with Toyotas since I got my driver's license, and in recent years I've really dreamed of running a Tundra TRD Pro Series. I love the aggressive bold looks, and the i-Force MAX V-6 hybrid engine is a 437-horsepower towing beast with a ton of increased torque, but I love the red interior too. Since I'm a 2003 North Carolina State grad, I call it Wolfpack Red," grins Arey.
He plans to add some after-market speakers to his new dream rig so he can jam to country music as well as longtime favorites Matchbox Twenty and Dave Matthews. He also needs to get a new graphic wrap placed on its exterior before heading to the next Elite Series at Lake St. Clair in late July.
He says he'll probably lean heavily on relatively new drop shot baits from Lunkerhunt called the Hover Shot and Versa Fish when he gets to St. Clair. And there's no doubt in his mind that talented wife Emily, along with his sweet young daughters, will have drawn the perfect image of good luck wishes in sidewalk chalk on the family driveway when he points his new dream truck north to Michigan.
Get all of your tackle here.
You can follow us here 👇👇👇👇👇👇👇👇👇👇
Instagram https://www.instagram.com/bass_365/
Facebook https://www.facebook.com/365bass/
Keep up to date with everything going on in the fishing world http://bass365.com/
Download the BASS 365 LIVE app for free!
https://apps.apple.com/us/app/bass-36…