State College, PA  – Host Visit Hot Springs brought together the largest Pan American Bass Fishing event ever.  The 2023 Pan American Bass Fishing Championship was held on September 6th-9th at Lake Hamilton in Hot Springs, Arkansas.  The event, officially sanctioned by the Pan American Sportfishing Federation brought together the top anglers from the Americas.  Teams from the USA, Canada, Colombia, El Salvador, Guatemala and Puerto Rico went head to head for national pride and Pan American Medals.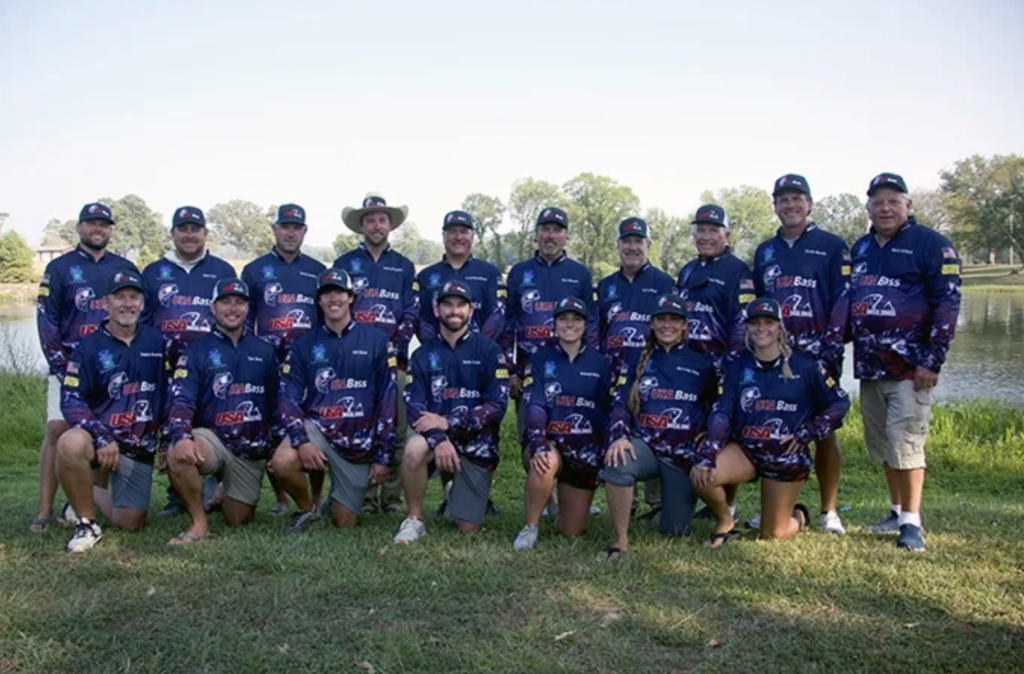 The scoring for teams was determined by the "average" weight of all pairs for each nation.  The USA Bass Team took home the Gold medal with 20# 8oz of bass per pair.  Mexico was Silver with 16# 6oz and Colombia Bronze with 12#.
"We are so thankful for all of our sponsors that made this historic event happen.  Especially our host and title sponsor Visit Hot Springs and presenting sponsor iKon boats," says USA Bass President Mark Schlarb. "The fans were also great and patriotic.  This championship was a showcase for Lake Hamilton and we look forward to hosting the World Championship here in 2026."
USA Bass Pan American team consisted of the following pairs:  Captain Scott Martin and Roland Martin, Larry Nixon and Joey Cifuentes, Hilary Martin and Justin Hamner, David Dudley and Michelle Jalaba, Tyler Rivet and Brock Mosley, Fred Roumbanis and Ron Nelson, John Cox and Keith Carson, Stephen Browning and Hannah Wesley.  The USA Bass team also took home all of the individual pair medals.  Led by Larry Nixon and Joey Cifuentes with Gold, Hilary Martin and Justin Hamner with Silver and Michelle Jalaba and David Dudley with Bronze. Follow the USA Team here.