Brandon Lester is heading out in fourth place on semifinal Saturday at the AFTCO Bassmaster Elite after weighing in consecutive 22-plus-pound bags of St. Clair smallmouth the past two days. Lake St. Clair is and always has been an incredible fishery, but the Elite Series field is putting this fish factory on full display this week as it took over nineteen pounds a day to make Saturday's top 50 cut.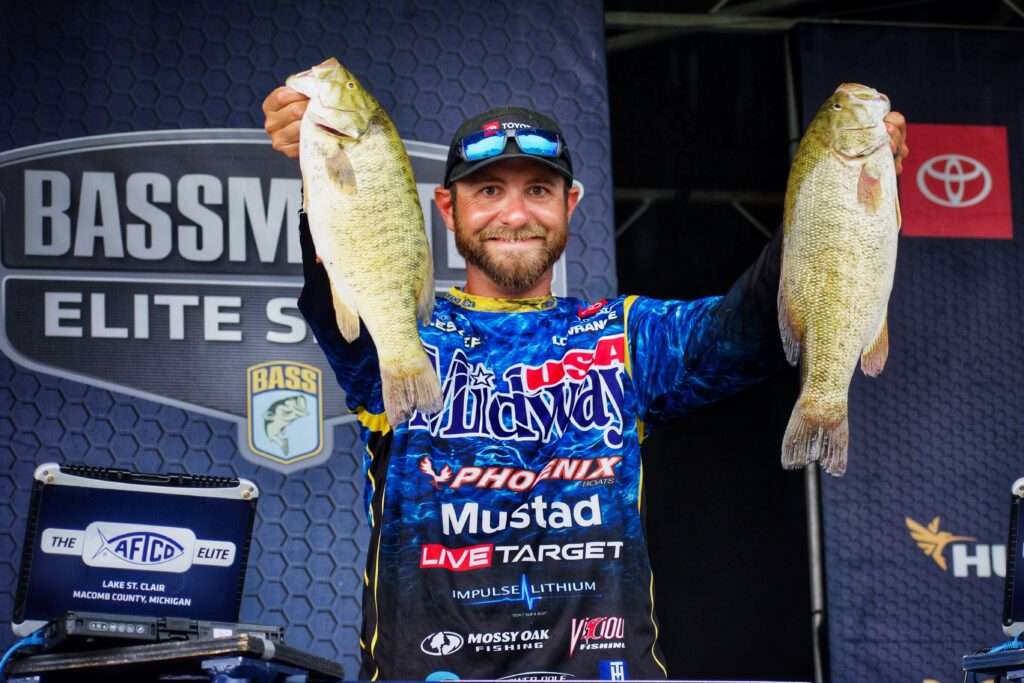 Lester's history on this fishery is much like the entirety of his professional fishing career, consistent and strong. The Team Toyota pro has only missed a paycheck here once (2015) since qualifying for the Elites, but in previous trips Lester has gone against the grain and avoided fishing the massive, featureless body of water that is Lake St. Clair.
"Honestly I really didn't like fishing major tournaments up here in the past," Lester admitted. "St. Clair always felt so random to me and mentally I struggled with that. There was no rhyme or reason, and it was hard for me to drift around in open water hoping I stumbled across the right fish. In the past I relied on the St. Clair River, where I could fish visible targets like sea walls or current eddies. But Lowrance Active Target has changed all of that."
This is Lester's first trip to Lake St. Clair with forward facing sonar and the soft-spoken Tennessean agrees this technology has been an absolute game changer on this particular fishery.
Lester isn't fishing spots or a school of bass, but rather a 100-to-150-acre area. He's leaning heavily on his trolling motor and actively searching for individual fish with Active Target sonar. Every fish he's brought to the Bassmaster stage the past two days, he has seen on his graph before he caught it.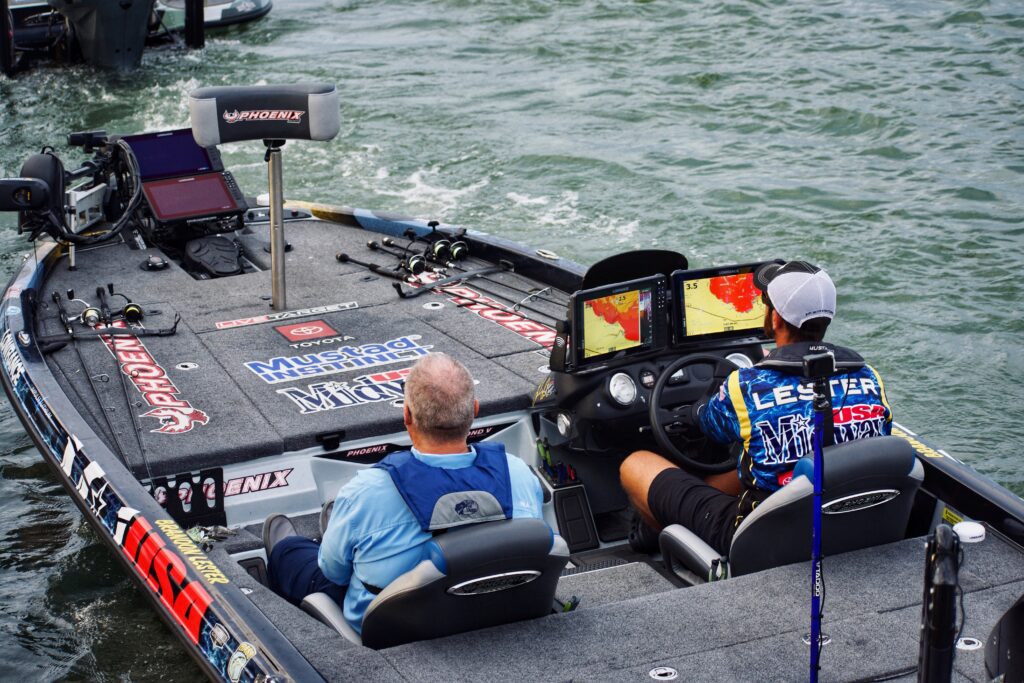 Lester is often lauded for his consistency, which he credits to versatility… being comfortable whether he's power fishing close to the bank, ledge fishing offshore, or finesse fishing for smallmouth. But FFS is something Lester admits was a weak spot in his technique toolbox until this offseason.
"I spent loads of time getting better with Active Target this past fall and winter," Lester explained. "I used FFS to fish for bass, too, but I credit crappie fishing for really getting me dialed in and my eyes trained for FFS. A lot of people think FFS is some magical deal, but electronics are only as good as the angler reading them. There are subtleties to reading FFS. It's been fun and eye-opening committing to Active Target all week."
What he used to dread; Lester now welcomes. Instead of feeling lost amid open water drifts on Lake St. Clair, Lester is now extremely efficient thanks not only to new technology but to understanding and being adept with this new tool. The best anglers in the world never stop learning and Lester absolutely fits that bill.
"The biggest key here is to not get caught up on yesterday," Lester said. "These fish aren't relating to anything; they just roam around. They might swim 100 yards or half a mile, but they are going to move on you. That means you can't get stubborn, and you have to move with them. I'm going to go troll around out there with my head down all day. Hopefully I can find five more big smallmouth today, put them in the boat, and bring them to the scales."