WILKESVILLE, OH (Jan 3, 2022) — The National Professional Fishing League season is set to begin at Pickwick Lake in March, and the 2023 field is set. The 2023 field consists of 76 anglers competing for the $100,000 first place regular season event first place payout with the top 25 in Progressive Angler of the Year points fishing for an additional $100,000 prize at the no entry-fee Championship on Lake Amistad. In addition, the 2023 AOY winner will receive $20,000 and paid entry to the 2024 NPFL season.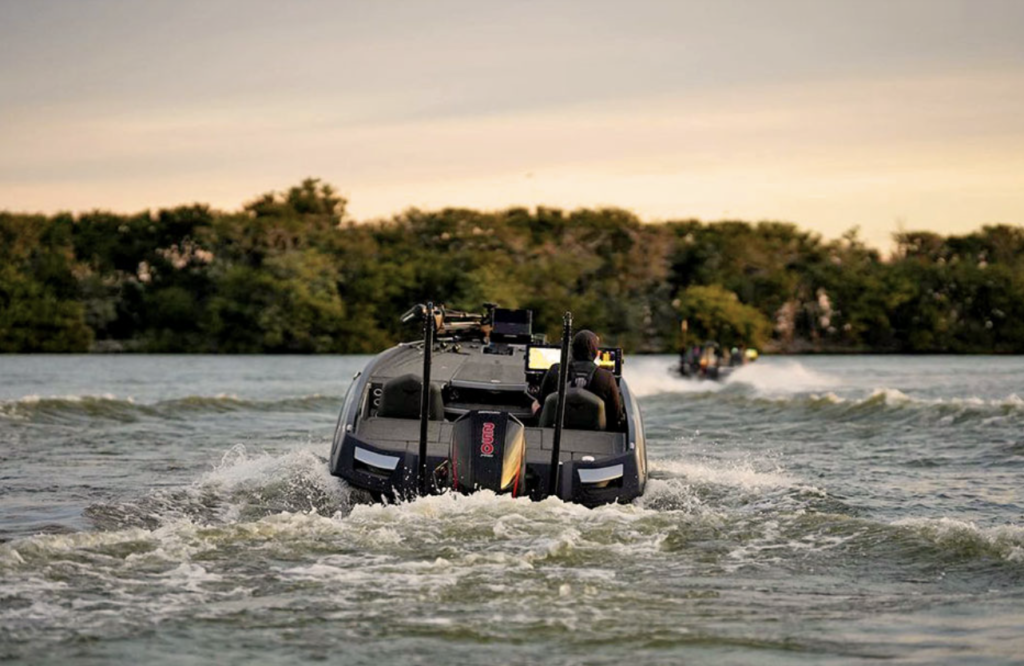 Story by Justin Brouillard | Photos by Tanner & Travis Lyons
"We are extremely excited for the anglers that have chosen to fish with 'The League' for the 2023 season," said Paul Benson of the NPFL. "The diversity and quality of anglers within the field will make for some exciting coverage for fans to follow along this year on PHYX TV."
The field consists of seasoned veterans with over 40 years of tournament fishing experience and some anglers who are taking their first shot at competing on the National level. The NPFL is hyper focused on expanding the platform and extending coverage to help anglers build their brands.
"We look forward to seeing what this field puts together throughout the season as they fish for a shot to compete for the 2023 NPFL Championship at Lake Amistad," added Benson.
The Official 2023 field:
Barron Adams
Gary Adkins
T.R. Andreas
Charlie Apperson
Stuart Arthur
Hunter Baughman
Daniel Blackert
Michael Brewer
Brian Brooks
Nick Brown
Tim Cales
Quentin Cappo
Keith Carson
Douglas Chapin
Brant Cochran
Sheldon Collings
Michael Comeau
Richard Cooper
Mike Corbishley
John Cox
John Cox
Kyle Delong
Billy Doyle
Michael E Alls
Mitchell Elsey
Louis Fernandes
Bradley Fetters
Jeff Fitts
Todd Goade
Billy Hackworth
Hayden Hammond
Will Harkins
Chip Harrington
Brian Hatfield
Stephanie Hemphill-Pellerin
Jeff Hodges
Charlie Ingram
Travis Jewell
Ron Johnson
Robert Keck
Richard Kee
Scott Lindstam Jr.
Matt Looney
Stuart Martel
Lendell Martin
Kevin Martin
Matt Massey
Daniel McGehee
Reagan Nelson
Jordan Nettles
Lane Olson
Trent Palmer
Brandon Perkins
John Polasini
Timothy Reams
Jason Reyes
Darrel Robertson
Kevin Rogers
Angel Rosario
Ryan Satterfield
Adam Savage
Craig Saylor
Marc Schilling
Dustin Smith
Brad Staley
Randy Sullivan
Landon Tucker
Patrick Walters
Josh Watkins
Mitchell Webb
Danny Weems
Larry Wilcher jr.
Dustin Wilkey
Jason Wilson
Jesse Wise
Michael Yoder
Learn more about the NPFL, here.
Be sure to download the Free PHYX TV App to watch all of the live coverage 2023
About the National Professional Fishing League
The NPFL was designed to bring simplicity back to professional bass fishing – one lake, the full field fishing all three days, and the heaviest combined three-day weight winning. The goal of the NPFL is to put the anglers first and build a trail that gets back to what the founders of bass fishing intended it to be.